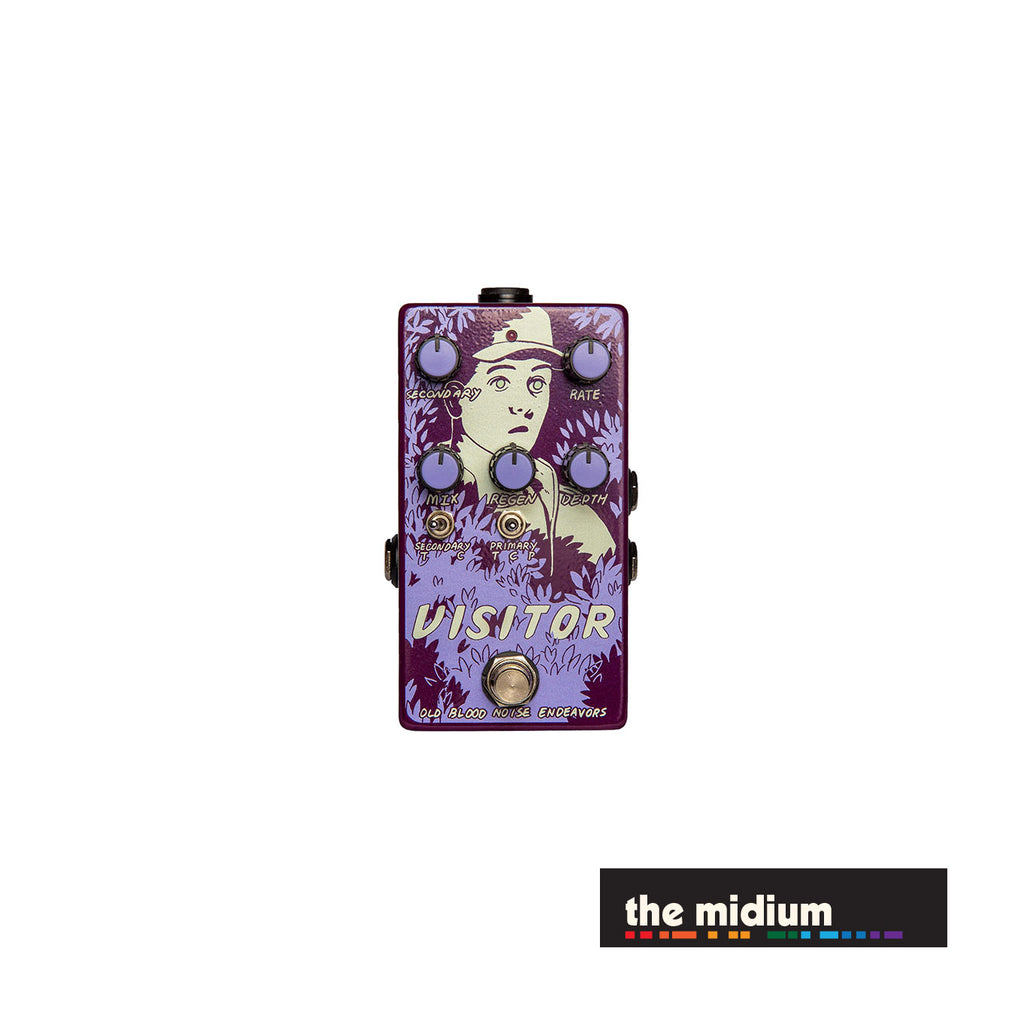 Old Blood Noise Endeavors' description of the Old Blood Noise Endeavors Visitor parallel multi-modulator  
THE MIDIUM® CURATOR'S NOTE: Signature Edition

Recognizing the people behind a musical instrument's creation is as vital as recognizing the artist who plays it and the audience who appreciates it. In that spirit, The Midium® asked Brady Smith of Old Blood Noise Endeavors to please sign a run of the Visitor parallel multi-modulator pedals in our collection. It is The Midium®'s hope that you feel a deeper connection with your Old Blood Noise Endeavors Visitor parallel multi-modulator Signature Edition, with the knowledge that the makers have added a personal touch to the units in our collection. We hope you enjoy the Visitor, as it is one of the deepest modulation pedals at The Midium® and a sheer joy to play.
VISITOR PARALLEL MULTI-MODULATOR
Inspired by the unique complexities of running modulations in parallel, Old Blood Noise Endeavors unveils the Visitor Parallel Multi-Modulator. With three different primary modulation options (tremolo, chorus, and phaser) and two parallel secondary modulation options (tremolo and chorus), Visitor immediately inspires new sounds in a single pedal format. Further strangeness occurs with the delay offset of the secondary modulation and the interaction of the secondary rate and the primary depth.
Visitor features
Primary modulation switchable between tremolo, chorus, and phaser

Secondary modulation switchable between tremolo and chorus

Rate and Depth controls for primary modulation

Secondary knob to simultaneously control depth, rate, and delay offset of secondary modulation

Regen control for master feedback

Master mix control

Expression control over Secondary knob

Relay bypass switching

Requires 9V 2.1mm negative center-pin power adapter (not included).

mA Draw: 100