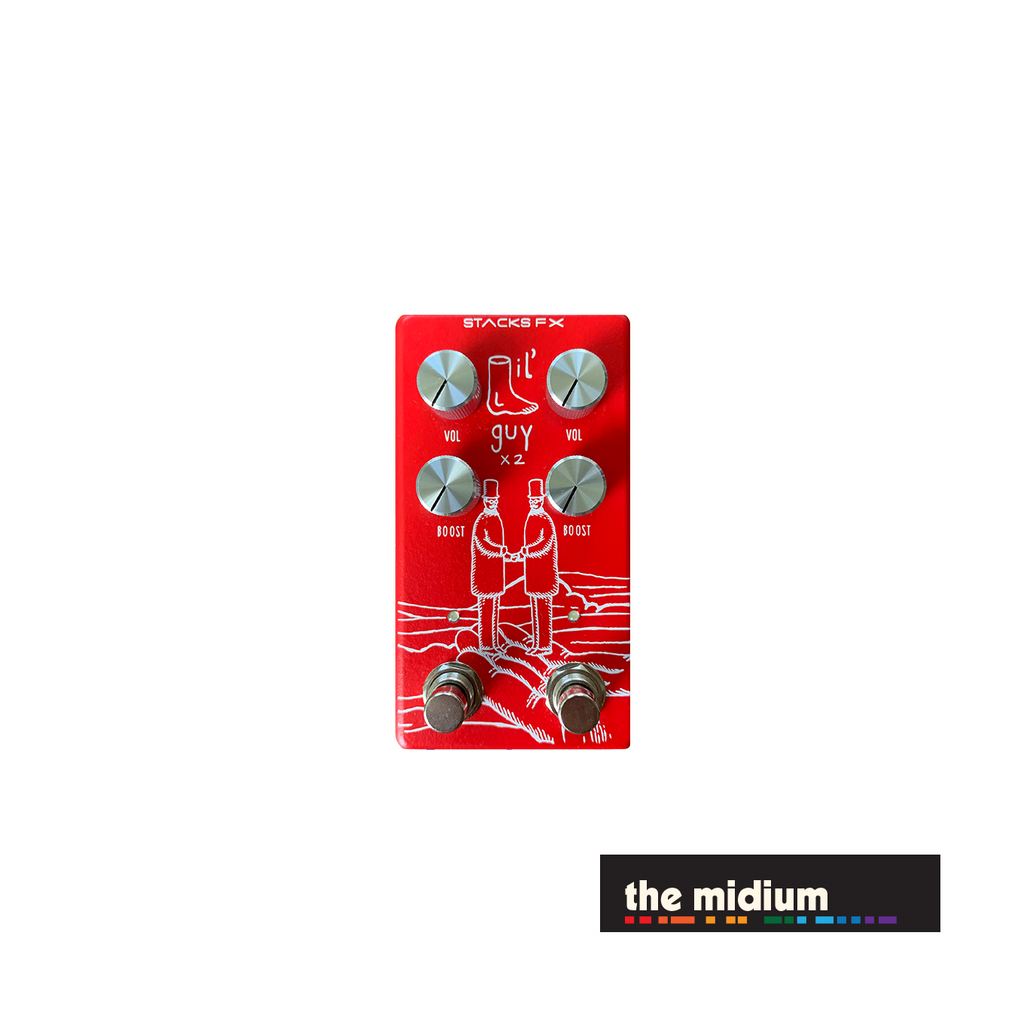 Stacks Fx's description of the Stacks FX Dual Lil' Guy Boost/Overdrive pedal 
A Long Beach Original.
[In pedal creator Miguel Vasquez's own words, October 2023]: "The Dual Lil' Guy is based on the original Lil' Guy boost I released about 8 years ago. It was the first original pedal I ever made. This version has 2 of those circuits under the hood giving you even more flexibility.
"You can use it as a dual boost so you have 2 different boost settings available. You can max out the boost control, giving you some real Class-A style breakup. If you stack both sides with the boost controls turned up, you get a really sweet overdrive. While both sides are engaged, you can max out the volume of the first stage to give you EVEN MORE saturation! Very very little background noise thanks to carefully thought-out PCB design and component choices. The pedal does NOT invert your signal. Durable matte red finish. Accepts 9-18 volts DC. I hand-build these in Long Beach, CA."